What do all three of these bass have common? Well the obvious answer is that they're all big (and who doesn't love catching big bass?).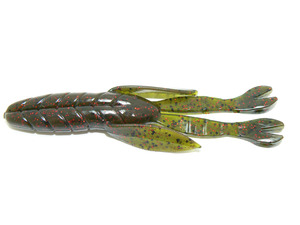 But aside from the obvious, all of them were caught by punching through matted grass, they were all caught on the 4.5" Bully Grass Devil, they were all caught by clients of Mike's Guide Service, and they were all caught in the same week. Coincidence? Not hardly.

As a full time guide in northern PA, Mike Lionetti from Mike's Guide Service makes a sound living at putting people on fish on a daily basis. It's what he does…as a matter of fact, it's all he does (which is why he's so damn good at it). Everyday he's either putting clients on piles of smallmouth on the beautiful north branch of the Susquehanna river or taking clients lake fishing for lunker largemouth. A "win win" for anyone seeking a great fishing experience regardless if your choice in bass is brown or green.

Anyway, I called Mike this morning to get the run down on how he's putting his clients on these slob largies and here's the reply he gave me; "This is the time of year when the grass mats get thick on my lake so the big fish are really easy to find. Bass love to hide in the shade below the matted grass. Not only is it cooler for them, but there's a lot of forage lurking around in the grass so it makes it an excellent place to ambush prey. So when a meal comes busting through the matted vegetation, it's lights out and the battle is on!" Mike states. "It's definitely one of my favorite ways to fish in the summertime plus my clients fall in love with the technique the very moment their bait gets thumped and they pull a pig out of 10 pounds of salad. And if my clients are happy, I'm happy!

My bait of choice for punching mats is the Bully Grass Devil because it slides through the grass with ease, not to mention the big fish seem to love it's profile. To get through the mats and get bit, we rig the Bullies on 5/0 EWG Superline hooks topped with pegged 1 ¼ oz weights. Even if the mat is super thick, a couple shakes and the bait slides through. To drag the bass out of the mats, we use 7 ½ foot heavy action casting rods along with 50 lb braid and of course a vicious hook set. It's a simple technique to do when you have the right gear to do it. Even my clients that are "newbies" to the technique are punching like pros an hour after I teach them how to do it. As with anything, practice makes perfect and the more you do it the better you get at it". Says Mike.

If you'd like a lesson on punching mats, book a day on the river with Mike's Guide Service and he'll gladly take you on his private lake and give you a free lesson on punching mats the evening before your trip. Before you know it, you'll be holding up bass like the ones in the pics above!